Winter birthdays, especially when you're an adult, suffer from a seasonal lack of enthusiasm on the part of partygoers. Unfortunately, when the temperature drops, so too does your average adult's desire to go out and socialize, especially if they think the event is going to be boring.
That's why, if you're going to throw a successful winter birthday party, you have to a) lean into the seasonal theme, and b)make it as exciting as possible. People don't necessarily want to remain cooped up in their homes for the winter, but they need a better excuse to leave the house than just "going to a bar to celebrate a birthday".
Make this winter birthday special, exciting and well-attended with one of the five following ideas!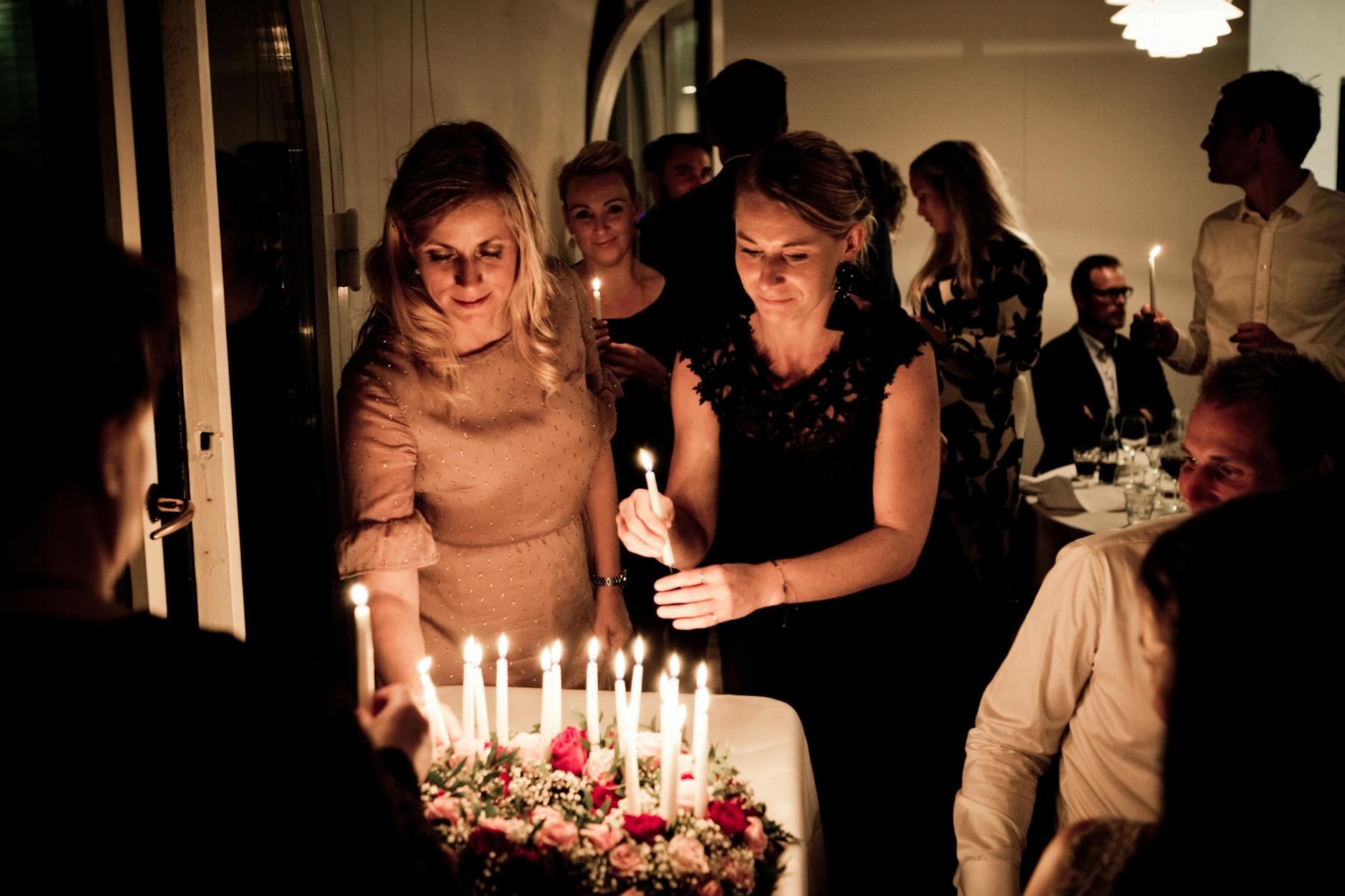 An Axe Throwing Party
Axe throwing is all the rage right now, and if you haven't been yet, you're about to find out why. The sport is deceptively simple, revolving around players taking turn throwing axes at a wooden target for points. But the rush that accompanies it is almost impossible to describe. If you want to wow your winter partygoers, make your next birthday awesome and go axe throwing – you can turn it into a lumberjack themed party, or just enjoy the sport for all its simple thrills.
An Ugly Sweater Party
Usually confined to the Christmas season, you can host an ugly sweater party anytime during the winter. It's a fun way of breaking the ice among party goers who don't know one another, since, when everyone feels awkward, no one feels awkward.
A"Summer in the Winter" Soiree
Part of crafting a great winter party is acknowledging the miserable weather outside. There's no better way to do that than to bring the summer back. Crank up the heat, deck your home out in palm trees and hammocks, serve everyone punch and Coronas and play some summer jams. If you really want to run with the theme, make everyone wear their finest Hawaiian shirts!
A Ski Trip
This one's a little more involved, but if you have a milestone birthday coming up – 30 or 40, for instance –consider doing a winter trip. Head to the slopes with your friends and partake in one of the finest sports winter has to offer. And, when you're done for the day, head to the chalet for some spiked cocoa and a roaring fire.
A Winter Wine & Cheese Event
Instead of doing the plain old wine and cheese, try winterizing the idea. Instead of wine, served mulled wine, and instead of cheese, serve fondue. No one – at least no one in their right mind – is going to turn down a mulled wine and fondue party. To take some of the financial burden off yourself, encourage party goers to bring a bottle of wine to mull, and put them all together in a big pot. This recipe works well every time.
Winter is a tough time for birthdays, but pulling off a successful one isn't impossible. With the right amount of cozy and exciting, you'll be maxed out with attendees.
In this article