Having a swimming pool in the house is amazing as it not only offers you the freedom to take a dip anytime but also improves the curb appeal of your home. Similar to other things, swimming pools are available in a variety of types and styles.
As a swimming pool is an expensive investment, homeowners must plan before choosing a type of pool for their house. One needs to consider a lot of factors like budget, style, size, lot size, and maintenance cost before selecting a pool. This post shares different types and styles of pools that people can available.
Types of pools based on building material
Concrete Pools
These are the traditional pools that are used by people for decades. Concrete pools have a long life, but they need more maintenance than the vinyl or fiberglass pools. The installation also takes more time than other types due to which the installation costs are also high. Most of the inground pools Perth are concrete pools.
Vinyl liner pools
Vinyl pools are the pools will a lining of vinyl to enhance the visual appeal and comfort of the pool. Contrast pools take more than a month for installation while a vinyl liner pool can be installed within a few weeks. The costs of installation are also less than concrete pools.
Fiberglass Pools
The fiberglass pools are the most proffered pools for homes as they take the minimum time for installation and the cost of maintenance is also low. They are made in factories and transferred to the house of the customer for installation in a truck. The fiberglass surface is smoother than vinyl and concrete and is less prone to algae and depositions due to lack of pores.
Types of pools based on styles
Above ground pool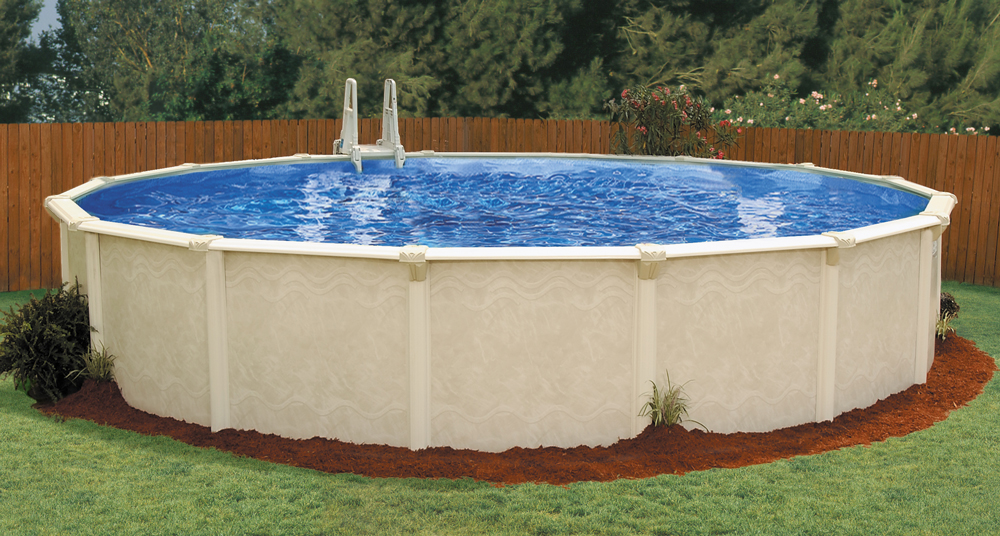 The above ground pools come as a built unit that you can install in your yard. Above ground pools are the best for people with a low budget. The middle-class people prefer installing these pools in their home.
They are easy to install on any type of land including the hilly areas. Another advantage of above ground pools is that they are portable and you can transfer them to any place in a truck.
Recreational pools
People who have ample space or land can get recreational pools for them. If you want a pool with more water features, caves, tunnels and elaborate slides like a water park, you need a recreational pool. These pools are the best option for people who like noise, activity, entertainment, and excitement.
Indoor pools
Some people prefer indoor pools as they offer protection from external elements like harsh weather, bugs, and debris. The indoor pools are covered from at least three sides and kept open from one side. They are more energy efficient as the cost of heating is also less than open pools. Indoor pools are more preferable in locations that receive frequent rainfalls or experience winter season.
Inflatable Pools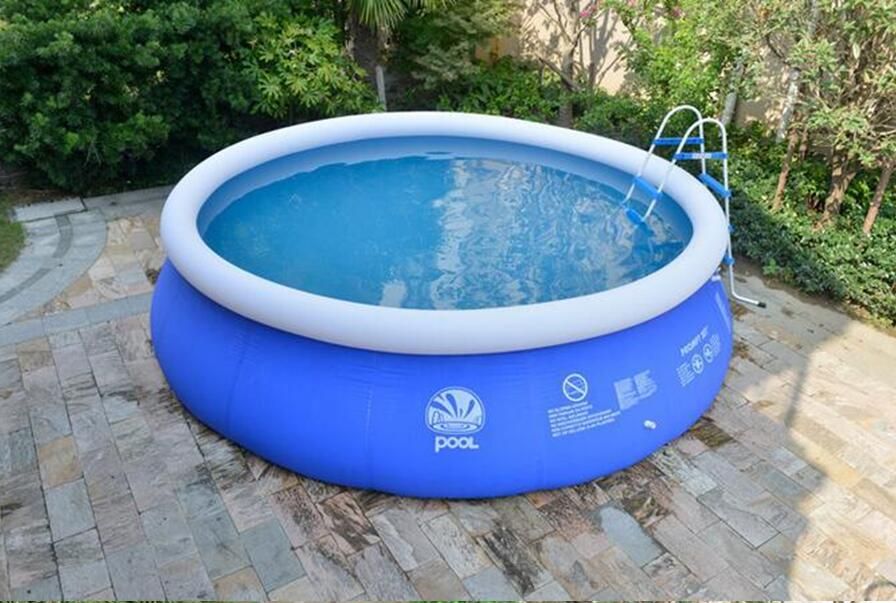 These are the most inexpensive pools that everybody can install in their home. The inflatable pools are the above ground pools that are specially designed for kids. They are portable and you can carry them on a summer vacation trip to allow your kids to make the most of their holidays. All you need is an air pump to inflate them at any place.
Natural Pool
The natural pools are in-ground pools that offer you a feeling of nature. Natural pools have a free shape designed with rustic style and waterfalls. Owners can design any shape and size of the natural pool and surround them with boulders, plants, and flowers to create a look of nature.
Salt water pools
Pools need the addition of chemicals and chlorine to kill the germs and maintain the chemistry of water. With the salt water pools, you don't need to add chlorine as there is chlorinator that produces an adequate amount of chlorine from salt. Owners need to add salt to the chlorinator to maintain the levels of chlorine.
Spa Pools
Also known as spools, spa pools are small and used for therapeutic purposes in China and Ancient Rome. People who know about the therapies use various oils and warm water to soothe and rejuvenate the skin. As they are very small, you can also build them inside a house. People who like spa therapies can create a spool in their home and use it as a private pool.
Infinity pools
These are the pools created in a way that you cannot see their edge and looks like they have no end. However, these pools increase the visual appeal and value of your property. As they need customized designing and more effort in building them, the cost of these pools is very high.
However, the visual appeal they offer to your property is worth the money you spend on building them. Also, known as no edge pools, negative, edge, vanishing edge and zero edge pools, they are custom- made and designed to highlight a view.
Final Words
These are some types of swimming pools that can help you choose the kind of pool for your property. From large recreational pools to the small size of spa pools, owners have a wide range of choices. People should consider the budget, installation cost, maintenance cost, and their requirements before finalizing a type of pool for their property.
In this article