As a cycling enthusiast, I found traveling across the Australian continent to be my personal "final frontier". After all, its vast landscape of incomparable beauty lends itself perfectly to true bicycle-riding adventurers, but it can be somewhat dangerous for the beginners. However, if you are bent on conquering this wilderness on two wheels, here are some essentials you need to know before you start cycling through Australia.
Before you hit the road
First of all, you need to be in peak physical condition if you plan to go on this continent-crossing trip. I started with my preparations two months before I came to the land down under. It involved jogging every morning before work and two-hour biking sessions after work. On the weekends, I'd spend a whole day on a bike riding in rural areas out of my hometown, accompanied by my friends.
Furthermore, you need to have all the necessary equipment, which can range from sturdy sneakers, gloves and sunglasses to more technical Shimano equipment, which can include oil kits, chain connecting pins, etc. Ideally, you will not have to use that technical equipment on your bike all too often, but having it is a matter of responsibility. I never leave on long cycling trips without my "bike maintenance" package.
What Australia offers
Now, it is impossible to cover the entire continent during a single vacation (or ten vacations for that matter). The beauties are too numerous and interesting trails so long and unwieldy, you'd need to spend a couple of years on a bike to cover just half of it. You would also have to choose between awe-inspiring deserts, impressive coastlines, idyllic towns and quaint vineyards.
Personally, I enjoyed cycling along the east coast of the continent. In many ways, you feel as if you are at the very edge of the world as you look onward across the Pacific and to the blue horizon that does not end for thousands of miles. Now, on the one hand, the east coast is filled with big cities and towns, so cycling does not appear to be an ideal activity amidst all the traffic.
On the other hand, there is a small patch in the south-east territory, mostly belonging to the state of Victoria, which offers both amazingly diverse sights and proximity to the rural and fairy-tale-like island of Tasmania. I wholeheartedly recommend you spend some time on Tasmania's trails and marvel at some of the most amazing wild landscapes in the world.
New South Wales
That's not to say that New South Wales is all glass and concrete. The Blue Mountains area offers some of the most interesting biking trails, and Wollemi Cycle Trail is certainly one of the best. It spreads across the Wollemi National Park, named after a prehistoric pine that was discovered in this region.
Riding across the Newnes Plateau and swooshing through the Glow Worm Tunnel is all fine and dandy, but just keep in mind the trail is 442 kilometers long and it will take you roughly six days to conquer it completely. It is most suitable for hybrid bikes and mountain bikes, and try to avoid going at it during the winter months unless you have the necessary equipment for sub-zero temperatures.
Victoria
I feel like I need to emphasize that I have visited this corner of the continent more than once, so do not expect to cover all these trails in a single go, unless you have a job that offers the best vacation days in the whole world. I thought I needed to point this out because you will need up to ten days for Victorian Alps Cycle Trail.
Along the 426-kilometer-long trail, you will be faced with quite a few steep uphill stretches. Therefore, in my honest opinion, you should have at least some experience when it comes to biking, and ride on a decent mountain bike when you climb up Mount Hotham. The best time window for this trail is somewhere between April and November.
Tasmania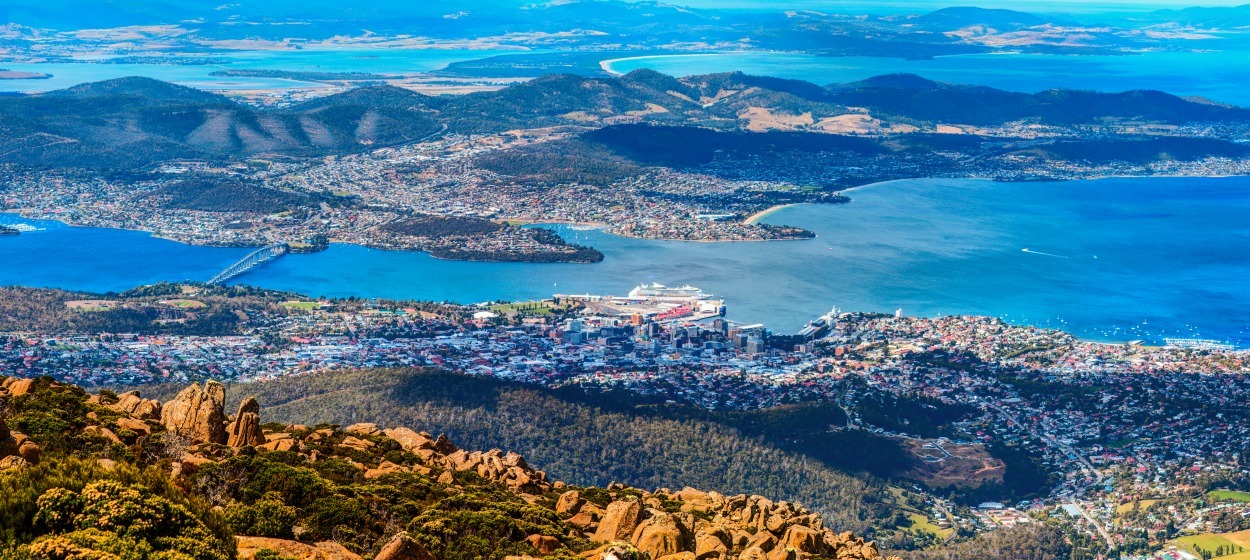 Once you've traveled from Devonport to Dover on a 480-kilometer-long Tasmanian Trail, you will probably struggle to find such an awe-inspiring stretch of landscapes ever again. The trail itself is not particularly demanding, and it cuts through untamed nature and national parks.
Most of the trail is not suitable for road bikes, but hybrids should be sufficient enough. The weather is reliable December through February, but you can access the trail all year round. Unless you break it into sections and choose to cover only some of them, you will need between eight and ten days to cover this dreamlike cycling trail.
In this article