Do you remember the
excitement of moving into your current home? How everything was new, fresh and
interesting. However, after some time we get used to our living space and start
craving change and updates. So, if you think your home needs a bit of a
renovation, here's a little guide for you with everything you need to know
before you start your home's makeover.
Hire professional help
You might have a
general idea about what you want your space to look like, or you might have
seen some cool interior design photos. However, unless you have years of experience,
you can't really know what your home can handle and how it will look like in
the end. But, professionals can tell you if your wishes are realistic and they will
give you some additional ideas you've
never even thought about, that will make your place look it's best.
Do your research
Don't rush into buying
things as soon as you see them. Once you look around a little, check out other
similar stores, online stores, thrift and vintage shops, and you might be
surprised about the difference in prices. Even if money isn't a problem for
you, it's nice to save up a few bucks and invest them elsewhere.
Choose colors carefully
If you find
renovations stressful and don't want to go through them every two years, then
you must be careful with colors. It's better
if you opt for more neutral colors that
will never go out of fashion, than to paint your home a vibrant deep red that's
only currently popular. For instance, the black and white palette will give
your home sophistication and modernity, and it will stay fashionable
practically forever.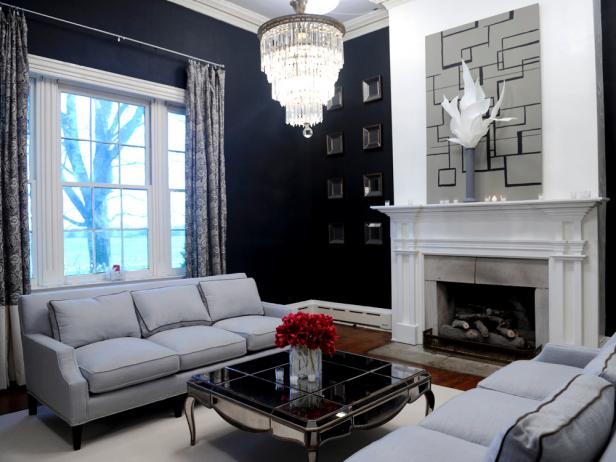 Make your small rooms feel bigger
Color can be good for
more than just bringing some freshness and new life into your home. If you have
a small, dark room, you can use light and airy colors
to brighten it up. Additionally, get a few mirrors and place them strategically throughout the room. Mirrors take up very little visual space but
create the illusion of depth and height.
Don't neglect lighting
Even though it's a
crucial element of every home, lighting often gets taken for granted. If you
want your space to look well-thought-out, invest in different layers of
lighting. For instance, get hanging fixtures for general lighting, table or
standing lamps for task lighting and accent lights that will bring out things
you want to be highlighted (beautiful
architectural elements, artwork, etc.).
Things are going to get dirty
Dust, paint and debris
will be your worst enemy during a home
renovation. It will get everywhere (even to the rooms you're not
renovating), so you have to do your best to keep it under control. If you're
renovating only one room, such as the kitchen, it's best if you completely
remove everything from the room. However, if your entire home is going through
a makeover, you can cover everything with nylon and construction tape to
protect it from dirt and damage. Once the
renovation is over, vacuum everything thoroughly to remove fine dust, and give
your whole space a good scrub. If your home is under strata, you might want to call a reliable
strata cleaning service that will also
clean the common property that got dirty during your renovation process.
Try to maximize storage
No matter how big your
home is, there's never such a thing as too much storage space, especially in
the bathroom and the kitchen. You can utilize floor-to-ceiling kitchen cabinets
(store items you don't use every day on top cabinet shelves) and install a few
shelves for items you always need to have at hand. Aside from your bathroom
cabinets, you can invest in decorative baskets for storing hygiene products and
towels. They come in many colors, sizes,
and materials, and they will help you declutter your bathroom, and achieve a
relaxing vibe.
Yes, home renovations
are stressful, but they are also very rewarding. You will feel amazing once
you're finished and your home has a completely new look.
In this article