Have you ever had the feeling that you need a vacation after a vacation? Although the purpose of those days off should be to relieve stress and relax, all too often, you need time to recover. At the same time, leaving the home empty brings up additional stress, whether it's trespassing you're concerned with, or your pet or plants left unattended in the heat of the summer. Here are a few tips to make your vacation not only stress-free, but stress-relieving.
Choose an underrated destination
Unless you don't mind crowds of tourists and long queues, avoid popular destinations in prime tourist season. Pick a less popular place, so you can enjoy your time more. Check out some recommendations from Lifehacker readers. Also, remember that depending on where you go, the summer might not be the best time for vacation. Why make a fuss at the office? Apply for vacation in the off season and travel where summer is waiting for you.
Make a flexible timetable
If a couple of weeks or days are all you've got, you'll want to make the most of your vacation. However, while this may tempt you into making a detailed plan packed with activities and sightseeing, too busy a plan can make you even more tired than when you left. While having a lot of options is great, sticking stubbornly to them can be stressful. You can never anticipate unwanted events, so the best strategy is to accept them and move on to the next thing. Make sure you have some empty days, you won't' feel rushed to tick every box on your travel list.
Use help for planning
In the modern age, vacations often mean coordinating schedules and decisions with other people. Travel apps like Trip It are great for automatically organizing your travel plans in one place. There are tons of other travel planning apps that can really simplify your plans. Draw out your itinerary using Google Maps' 'create map' option or use this simple but effective travel info sheet which can be downloaded for free.  
Tie loose ends
Even if you've brought your flagship phablet to take those amazing photos with, you don't need an email tagged ASAP from your office while you are sprawling on white sand. Make sure everyone knows you're on vacation and not to disturb you unless all hell breaks loose. Arrange with your co-worker to divert all incoming email to their address, with an auto reply option, notifying the sender when you'll be back. In the same way, the last thing you need is thinking whether you left the iron on, or the backyard window open. Take a time to make a thorough check-up of the house before you leave.
Take care of your pets
If you are thinking about taking your pet with you, organize transport and check if your hotel is pet-friendly. If you can't bring the pet along, make sure your fur baby is taken care of while you're away. Friends and family are an option, but there's always plan B. Find a reputable pet sitter company which employs animal lovers for dog walking jobs. Apart from walking your dog daily, they'll provide all the loving care for your pet while you're vacationing. It sounds like a pet vacation, eh?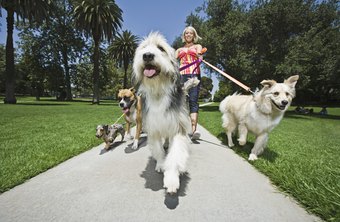 Leave the home safe
Empty houses are always prone to break-ins, so you want to do everything to make it look occupied. First, no matter how badly you want to post the 'is travelling to…' status on Facebook, those few people you want to make jealous aren't worth announcing to the whole world that you are leaving. Second, make sure the house looks occupied. Leave a safe light somewhere upstairs, so it looks that someone is always at home. Piled up mail is another tell-tale sign that there's no one home. Ask your neighbour to collect it, or have it arrive at the PO Box.
The key to a stress-free vacation is in good planning and leaving a lot of leeway for unexpected events. Aside from making sure everything runs smoothly when you arrive to your destination, you also need to make sure everything is taken care of back home.
In this article