Weddings require plenty of organization, planning and effort. The moment you got engaged you probably already started planning weddingdetails and determining your budget. However, there are a few essentials that must be planned to the detail in order for your wedding to be perfect, so let's begin.
The dress
Every bride wants a perfect dress that will make her look stunning. When choosing the right gown you have a few options. You can buy a new dress, rent one or design one yourself. The choice is yours and it will depend on your budget. Nevertheless, you should find a gown that fits your body type. You want to feel comfortable and confident so you could shine. Then, you should pick a color; many women go with the traditional white, but there are many other options to choose from and express creativity. Lastly, you should pick the right accessories for your gown – but if you want to preserve an elegant and unitary look make sure not to mismatch the colors or jewelry.
Food and cake
When it comes to food for the reception, you should find something that will both please your guests and fit your budget. You can handle the food yourself or you can hire a caterer. Also, the choice of food will depend on the type of the reception, whether it is a sit-down dinner or a buffet, but there are always thousands of options to choose from. Also, you should find the perfect wedding cake. However, before settling on a cake, make sure to taste various different types. After deciding on the flavors, you should make sure that the cake matches the theme of your wedding and check with the baker a few months in advance to confirm that everything's going according to the plan.
The venue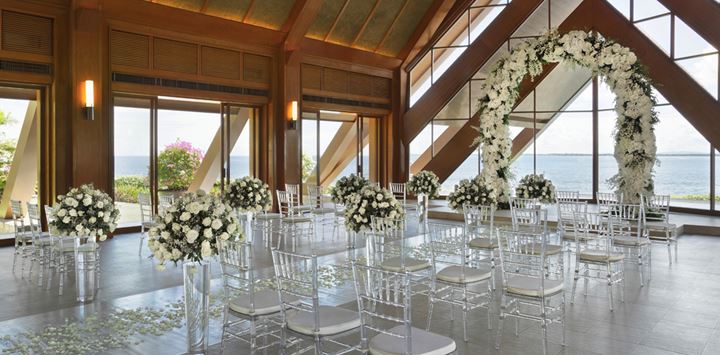 There are plenty of options to choose from when it comes to venues. If you wish to have an outdoor wedding you can do it in your backyard, at the beach or a local park. For indoor weddings, you can have the reception at a fancy restaurant, wedding hall or any other place you can think of. The only important thing to remember is to make sure that the venue is big enough for all of your guests to sit, dance and enjoy.
Photographers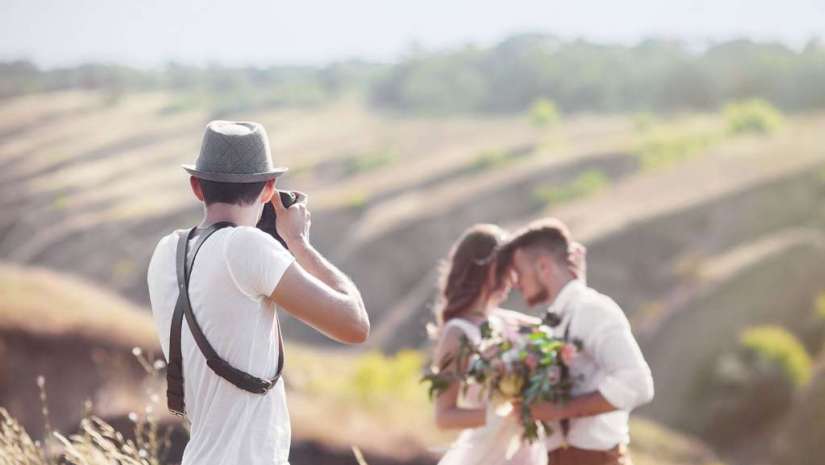 Someone has to record this big day and turn it into a beautiful memory. That's why you must find and hire a good photographer. Look for someone creative and experienced who will know how to catch all the emotional moments of your big day.
Invitations
You can find many creative ideas for wedding invitations and you should unlock your creativity. Design the invitations yourself and use some quality materials to make and decorate them. Also, you can think of an interesting poem to invite your friends to your big day or simply state all the necessary information. The choice is yours, just make them fabulous and matching with the theme of your wedding.
Prepare yourself
It's easy to get carried away with all these preparations, but don't forget about self-care, both for you and for your future husband. Take a day off and spend it together. Go out for a walk. Pamper yourself every now and again. Don't forget to sleep well, go to bed early enough to get a good night of sleep, eat nutritious and healthy protein rich meals, and stay hydrated. It's easy to forget this routine while being busy with wedding preparations, but it's important both for your physical health and for your mental wellbeing. You're not doing yourself any favors with burning out, and the crucial aspect of each wedding is that bride and groom are happy – everything else is only an addition.  Don't forget that!
It will take plenty of organization to plan a wedding but these are the most essential aspects. Make a list, pay attention to detail and make sure not to break the budget and you will manage to enjoy the biggest day in your life.