What are Light Gaps and How can they be Covered on Window Shades?
When a blind or window shade is installed inside of the window frame, any gap in between the window covering and edge of the shade will let light into the room. In places like a media room or bedroom where you need total widow light blockage, the light gap may be very disturbing.      
In order to completely cover the light gap, you can add fabric drapery panes to both sides of your widow or install a window treatment on the outside of the frame.  There are also some products that come with side channels for covering up light gaps.
When light leakage is eliminated not only does it help to protect your privacy but it also helps to further reduce light, heat, and glare from entering your house; it also provides your window treatment with a very stylish and beautiful appearance which for many different home decor styles can be very appealing.  
Do your shades or Houston roller blinds let light in from the sides? These are referred to as "light gaps" within the window covering world. Those gaps exist because shades and Houston roller blinds cannot be made so that the fit perfectly tight on all of the window's sides.  Without the gap, the slats or fabric would scrape across the window frame whenever it was raised or lowered, and cause damage.
There is a vinyl border on some widows that overlaps with a window treatment cover enough to cover up light gaps.  However, there are others that allow beams of light in which can ruin your sleep. With blackout shades light gaps are particularly problems since you want to have complete darkness in those situations.  
One solution that can be used are "tracks" which cover up the gap and enable a shade to slide up and down. Perhaps you have seen something similar to this on hotel window shades.  These tracks, until now, were available only with expensive custom shades but were not compatible with other aftermarket solutions or window treatments.
Using Light Blockers For Covering Light Gaps
Many of our customers were asking for an affordable and easy solution for covering light gaps on existing or new window treatments. That is why we created our new Light Blockers.  
These Light Blockers are L-shaped plastic pieces that go behind or in front of your widows and block the part of your window that isn't covered.
There is a range of different lengths that light blockers come in and you can trim them to fit the size of your windows.  Just use a hacksaw or sturdy kitchen scissors to cut them.
The installation process is so easy – just peel off the picky backing and then stick to the side of the window.  For maximum coverage, you should place the Light Blockers as close as possible to the window treatment.
You can install Light Blocker behind or in front of a product. On some windows, there might be a small amount of light that will leak through still when you place the blockers behind the window treatment.  
Before peeling the sticky backing, experiment with placement first, so that you can find the very best coverage.  Remember that when you place the light blockers in back of the shades it lets them be completely concealed.
When ordering Light Blockers, there are 5 colors to choose from to match your window trim or coordinate with your product's hardware.
There are two coverage sizes that Light Blockers come in – 1 1/2″ x 3/4″ and 1″ x 1." The smaller size works best with cellular shades, while the large one works great for roller shades, due to them needing more coverage.  
Which Window Treatments Can You Use Light Blockers With?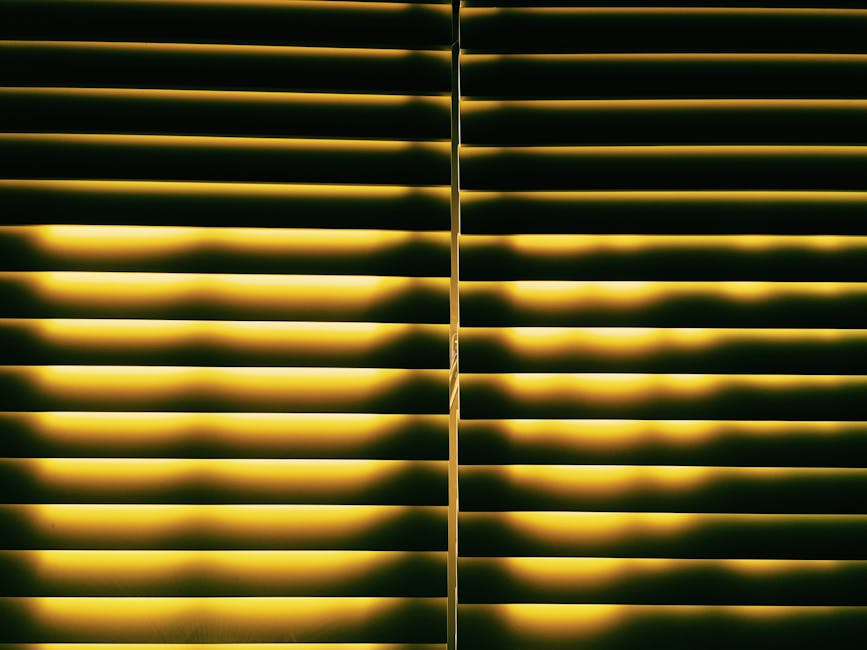 Light Blockers have been designed to be use with black shades to provide complete coverage on the sides of your windows.
They work best with:
Blackout Dual Sheer Shades
Blackout Cellular Shades
Blackout Roller Shades
Plain Fold or Flat Fold Roman Shades with a Blackout Liner
Flat Woven Wooden Shades (not hobbled) with Blackout Liner
You can use Light Blockers with light filtering shades to either block beams of light from entering through the gaps or to provide yourself with additional privacy. However, since the shade material is not blackout, some light will still get through. Some products such as hobbled Roman Shades and Pleated Shades don't fit tightly enough to light blockers so some light will still be able to leak in.  
Not as effective for:
Hobbled Woven Wood Shades

Hobbled Roman Shades
Horizontal  Houston roller Blinds – light will still get in between the gap and holes in the slats
Pleated shades
Flat Woven Wooden Shades (not hobbled) without blackout liners
Plain Fold or Flat Fold Roman Shades without a blackout liner
Dual Sheer Light Filtering Shades
Cellular Light Filtering Shades
Solar Shades
Roller Light Filtering Shades
There are some products that simply don't work well with Light Blockers based on how they are installed on a window.  
Not compatible or effective with:
Windows tilting inward

Skylight shades
Draperies
Sliding panel shades
Vertical Cellular shades
Vertical blinds
Plantation Shutters
Widows that have less than 1-inch depth
Patio Doors
Reduce Light Gaps and Enjoy the Darkness
A small deduction is made by the manufacturer to enable smooth operation when mounted inside of the window.  There are certain products that also have fabric that is shorter to allow room for a mechanism. That produces a small gap on both sides of the window and affects the shade or blinds ability to completely darken a room.  In order to avoid light gaps, choose blackout blinds that have side channels or outside mounting.
In this article