Whatever may be the style or hair fashion at a given time, a hairdresser's role stays the same all through. By using technical skills and creative flair, they help customers to get an enhanced look by cutting, chemically modifying, and altering the hairs. They also offer professional advice to clients about attractive hairstyles and analyze the hair and scalp condition to recommend correct treatments. Hair is cut by hairdressers using razors and scissors along with various types of blades so that the desired effect can be created.
Becoming a hairdresser can be a lucrative career option as it offers enough creative room and sufficient money to lead a decent life. We take a look here at the ways of becoming one and the types of jobs and the working environment that can be expected.
The Educational Requirements for the Job – It is a fact that about 16 percent hairdressers do not have a post-school qualification but that does not mean that this occupation can be done in that way in the best possible manner. Deft hair professionals hold certificate III or IV so that they have better recognition in the market. About 79 percent of all hair professionals have this certificate that helps them to do the work more efficiently. A Certificate III in Hairdressing or Barbering can be very helpful for the profession. This occupation also needs enough work experience that can help in honing up the skill and become a master in the trade.
Kind of Work that May Have to Be Performed – Hairdressers cut, color, style and straighten hairs with or without using chemicals as per customer requirements. They also provide customers with effective scalp and hair treatments. Apprentice hair professionals assist their seniors in haircutting, shampooing, preparation of hairdressing treatments, sterilization, and hair equipment maintenance. As they gain more experience, complex tasks are handed to them by their seniors so that ultimately, they can work on their own.
The Different Types of Occupations in the Trade – Conventionally, hairdressers have been known to work in salons but in recent years, this trade has also seen some superb growth opportunities. Hair professionals can be expected to be employed as hairstylists in the film, advertising, and fashion industry. Moreover, there are also chances of working as sales representatives or as beauty consultants. Professionals can also travel to exotic places while working in this sector and therefore, it can be quite inviting for any interested candidate.
The Type of Earning that One Can Expect from It – Finally, for pursuing any career, earnings can be an important factor to decide on it. It can be worthwhile to know that an apprentice hairdresser can easily earn AUD 8.13 per hour along with government allowances. A second-year apprentice can earn AUD 9.93 per hour while a third-year apprentice can expect to earn AUD 13.90 per hour. After the completion of the Certificate III course, a full-time professional can easily earn about AUD 18.06 per hour.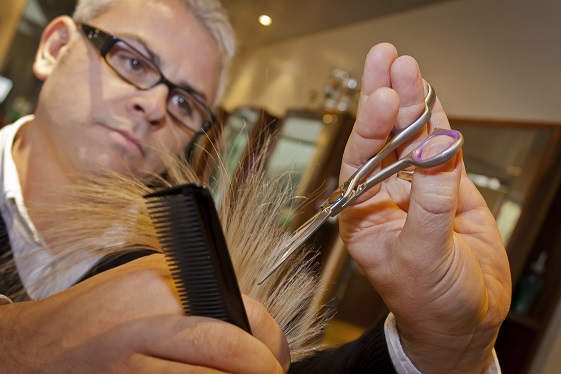 Fully qualified hairdressers can earn anywhere in between AUD 32,000 to AUD 52,000 and therefore a salary in the range of about AUD 45,000 can be very much achievable. Therefore, one can see that the occupation can be quite a lucrative option for any candidate who is desirous of entering this sector.
Candidates with an eye for detail and business skills can certainly look forward to taking up this career option. Hair professionals must also have a good hand-eye co-ordination and be well-presented so that customers will like to visit them for hair cutting and related issues. It is a good career option for those who love hairstyling and knows exactly how to style the curls with equipment and chemical application.
In this article