Everybody enjoys celebrations and occasions as they offer us some moments to enjoy and beat the stress. Yes, parties and celebrations are occasions that help us to live in the present and forget the worries of the past and future. Gifts play a vital role in celebrating an event, whether it is a festival, marriage or any other occasion.
It is challenging to buy a gift for women, especially for working women. Most people are likely to confuse when they visit a store to buy a gift for a working woman. This post can help you with some ideas to buy gifts for working women.
Perfumes
Most of the women love wearing fragrances. A perfume can be a perfect gift for working women. Every time a woman uses the perfume she remembers the person who gifted it to her. However, every woman's choice of fragrances is different. A woman may not like the favourite perfume of another woman. Therefore, you should know the favourite scent of a woman before buying one for her.
Casual shoes
Most working women wear shoes that are a part of their uniform or official dress code. You can buy a pair of beautiful casual shoes for a working woman. There are a variety of casual shoes available in the online as well as offline stores. If you know the colour choices of a woman, you can choose a pair of sneakers to gift her.
Bluetooth headphones
Headphones are the most popular items in markets as they have a high demand among young customers. Many women using headphones while listening to songs and watching videos. Bluetooth headphones can be a perfect gift for women who love listening to music. The best advantage of Bluetooth headphones that women like them as there is no hassle of wires.
Sheepskin slippers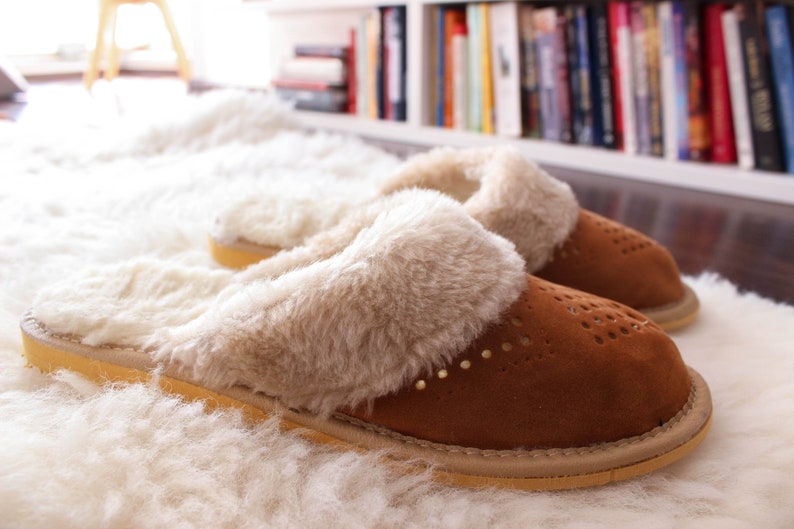 Every woman loves the comfort of walking in comfortable shoes in her home. Gifting her pair of comfy slipper can never be a bad idea. Sheepskin slippers can be a perfect gift for any woman as they carry both the elements of cuteness and comfort.
They are made of natural leather and finished with sheep wool for soft and warm comfort for the feet. It might be challenging to find sheepskin slippers in the physical stores. You can find them on online marketplaces if you know the foot size of the recipient.
Necklace
A necklace is a gift that never goes out of fashion. However, some women love wearing a necklace while others may like something else.  If the recipient loves wearing different types of necklaces then it can be one of the best gifts you can offer to a working woman. If you don't know about which necklace the recipient would like, you can ask her to help you choose a necklace online. Tell her that you want it for a friend or cousin. Then order the same for her as you will get the necklace she likes.
Gourmet gift hampers
Most women like some food items that they want to munch in the office. You can search for some gourmet gift hampers online. There are a variety of gift hampers on Amazon, but you should choose a gift basket with her favourite snacks. If you don't know her favourite snacks, you can buy a gift basket with dry fruits.
Document bag
Most working women use a document bag to carry the necessary papers to their office. You can buy a fancy document bag and gift it to her on an occasion. If you want to choose from a wide range of bags, you should look online than in the physical stores. If you know the colour choice of the recipient, you can easily select a fancy document bag for a working woman.
Desktop Spruce candle
A spruce candle is a gift item in which the candle is fitted in the glass. It is a unique gift item that every woman would like. The recipient can use the glass for drinking water or cold drinks after burning the candle. Buy some spruce candles of different colours and get them packed in a box.
Insulated Water bottle
Most people who work in an office, like to drink cold or warm water according to their choice. An insulated water bottle maintains the temperature of water for several hours. Some women like steel bottles as they look simple and sober while others may like a colourful bottle. You can search for a colourful or steel insulated water bottle as per the choice of the recipient.
Coffee Mug
Although coffee mug is one of the most common gift items, they are perfect for working women. Buy a unique looking coffee mug that looks different from others, and the recipient is sure to like the same.  You can also buy a plain coffee mug and get the photo of the recipient woman printed on the mug. Many services offer printing services for coffee mugs. The recipient is sure to like the coffee mug printed with her photo.
Final words
These are some of the best gift ideas for working women. However, you should consider the choice of the recipients before buying any gift for a woman. If you don't know the choice of recipient woman, then every day gift items like sceneries, coffee mugs, and candles will serve the purpose. The gift ideas in this post can help any person to choose a gift hamper for a working woman.
In this article