Garages have become an integral part of house architecture. If you've got a big garage, then you want to keep it in good condition. There are various ways to achieve this. A number of options are out there, but for organising your space well, then you need to have the best organisers with you. One way to achieve this by opting for the best garage storage solutions. In this blog, we are going to discuss some of the best garage storage solutions that you can consider.
Best Garage Storage Solutions: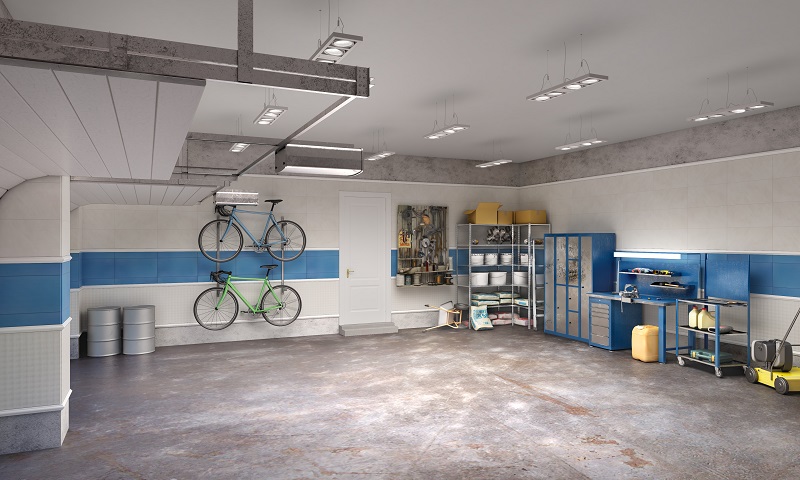 Adding Wire Shelving in the Garage; These are the best option if you are looking for an easy to access organiser. There are several options out there; you can get them in a simple design. With these, you can easily access them, and won't miss out important objects. So, you can choose the one that makes it easy for you to access the objects and tools as required.
Fishing Rod Organiser: The garage is not only a place to store tools and equipment for repairing your car, rather you can also use your garage for different purposes, one of them being storing fishing rods. You can place separate hooks. You can also use PVC pipes or foam swimming pool needles for placing the fishing rods.
Stack Bins:The next thing that you can add to your garage is the stack bins. You can get a lot of options for this. The best part is that these are highly versatile, and you can easily add more bins to precisely organise your tools and equipment. You can also get them in different colours and add more vibrance to your garage.
Car Care Equipment Cabinet:We often leave stuffs in the garage in an unorganised manner. But, with the help of cabinets, we can easily arrange all stuff. If you wish to keep your garage well-organised and keep it less messy, you must keep things separate, for example, the car cleaning equipment and accessories must be kept separate, and repair tools separately. This will save you time so you can easily access all the tools when required.
Try to work on the Wall: One of the most undermined places in a garage or any part of the house is the wall. You can get creative and convert the walls into storage are by adding wall-mounted shelves. If you have a smaller garage, then this is going to be the best move.
Garage Ceiling Rack:Did you ever think about using the ceiling of your garage as a storage space, well, if you haven't then this is the right time to utilize the space available on the ceiling. You can add tracks by mounting rails and installing sliding cabinets.
Corner Shelving:This may look simple, but you can surely reap the benefits of the corners of your place. You can add shelves to the corners of the wall and use it as storage space. This will give you ample central space while also providing you with all the space that you need for storage.
Concluding Thought
All we can say is that for the garage storage solutions, then it's not just about adding cabinets and storage box. You need to get creative. Using the right garage storage solutions based on the availability of space will help you get a well-organised garage. We have discussed a few options here, you can choose from either of the above-mentioned options, or you can also be creative and come with new ideas.