Being a homeowner, you know how irritating and inconvenient it is to get one of the important appliances of the home to not work. It can really be upsetting to arrive home after a hectic day; thinking of taking a hot shower, only to find out your hot water system is not working. When a hot water system stops working, it can disturb your daily routine like laundry, bathing, dishwashing, and other such activities. Fortunately, there are a few signs which can determine if you require hot water service for replacement or repairs. If you notice such signs, do not wait; rather call the repair and replacement service provider as soon as possible.
Some of The Signs That Denote You Require Calling Hot Water Service Provider are as Follows:
#1. Fluctuation of Water Heat
If you are not getting hot water at all, you will certainly call for repairs. However, if you find fluctuation in water temperature, it is a sign that there is something wrong. Ignoring this problem can make the problem worst. Early treatment or fixing of the geysers or hot water pipelines can help in reducing the problems to the earliest. . Hence, if you notice fluctuation of water temperature, do not delay and call the service provider quickly to get the repairs done.
#2. Water Leakage
Have you observed water leakage from your hot water system? It is time for getting repairs done to the hot water tank! Make sure you appoint a professional hot water service provider. They will carry out a visual inspection and get the needed repairs done appropriately. When this sign is ignored the water tank does not get completely damaged, but can lead to severe water damage to the house.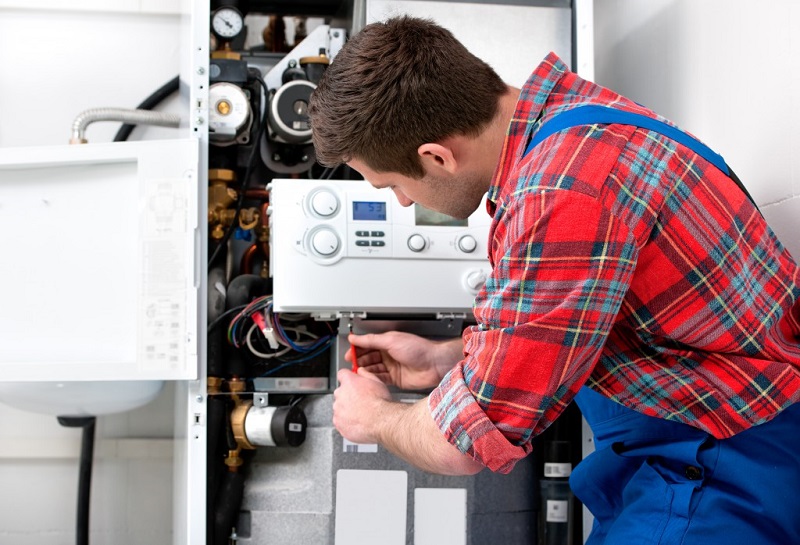 #3. Unpleasant Smell
At times, you might notice a change in the water texture from the system and some unpleasant smell. It happens due to the mineral deposits in the hot water system. Another reason for this can be the development of bacterial infection in the tank. Irrespective of the cause of the smell, it is good to get the repairs done immediately, as the use of such water can prove to be harmful.
#4. Discoloration of Water
Is your bucket getting filled with brown color water? Most of the homeowners in such a situation think that it is a problem with the water supply. It can be the reason, but if you are consistently witnessing such water, it is not only a problem with the water supply. It may be due to  your hot water system metal pipe has begun to rust and corrode. Rust changes the color of the water. Hence, if you find discoloration of water, make sure you get the system checked by a hot water service provider.
#5. Noise Coming From the System
If you hear little noise from the system, it is not problematic. But, if you hear the sound most of the time, it is the time for the inspection of the system. It can be worrisome if the sound gets louder. The system starts making noise due to the development of mineral deposits close to the heating components. Hence, when you start hearing a strange noise from the system it is due to the mineral deposit and you need to get it flush out. This flushing out of minerals can be done only with the help of a professional hot water service provider.
In case you are witnessing any of these signs, make sure you call a professional repair and replacement service provider. You should never consider calling a service provider that you find first, ensure you research well about the service provider. Research helps to find a reliable and professional hot water service provider.
In this article