The offset and onset of winter and summer respectively lets people genuinely focus on landscaping during the spring season. Well, it can be the better alternative to make your yard, lawn or backyard distinct from those in the surrounding. Don't forget that landscaping isn't an easy task and requires a great degree of precision and care. The most concerning factor are the strenuous physical labour and costly landscaping supplies. Being a homeowner, buying a collection of supplies can be highly expensive.
There are varieties of supplies that comprise of different features fulfilling different aspects of landscaping. Even hurrying unnecessarily and blindly moving to the shop of the supplies is not a good idea. You can approach the designer and obtain vital information from them. Hence, before buying landscaping services and approach respective designers, you need to do some homework for efficient services.
All You Need To Know Before Buying Landscaping Supplies
The cost of the supplies is so high that it is pretty difficult for the middle class to afford. But it doesn't mean that they cannot avail its essential benefits. Too much hurry would not only lead to wrong selection but can even lead to the wastage of money.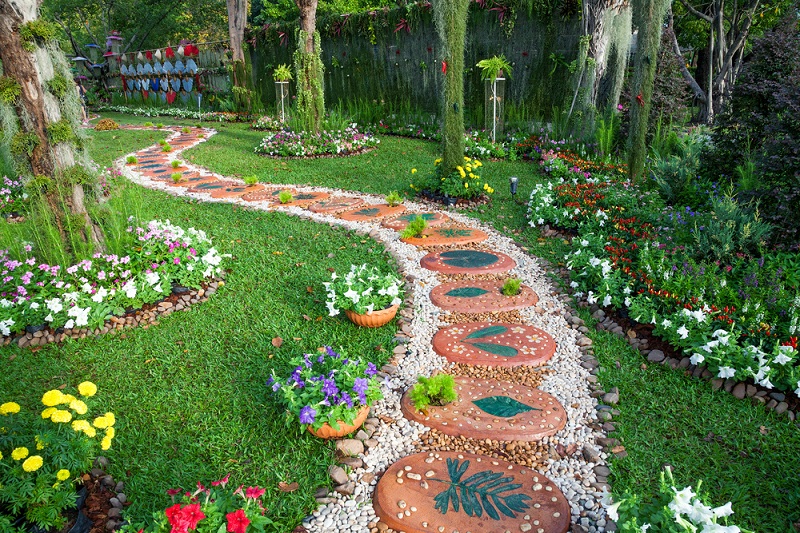 Draw The Garden Layout On Paper
Before moving to the shop of landscaping supplies, get the sketch of the garden. This is because the layout would help you in choosing the best material for landscaping without the waste of money. Some materials do not deteriorate or expire with the passage of time like rocks and mulch. Hence, don't choose the loan option just for landscaping. Save bit by bit and then invest on the one that is of utmost necessity.
Bulk purchasing
If you don't have a shortage of money, then buying the landscaping supplies in bulk amount would avail you with some discounts. Talk to the neighbours and purchase the material with them. This would not only help in splitting the cost but you can use them in the form of sharing without invest much amount in it.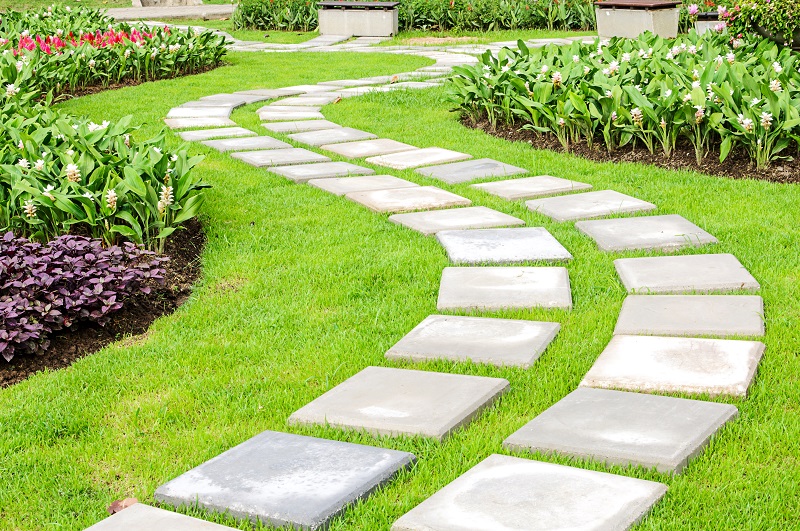 Ensure seasonal maintenance
Most of the homeowners think it can be difficult to maintain the garden in combination with the supplies is not an easy task. It is not only hectic but can be pretty expensive. However, seasonal maintenance is necessary in order to retain the beauty of the landscaping. In other words, be prepared for an unseen situation. Plants get easily destroyed in extreme situations like high summers and cool snowy winters. In such situations, it is important to work on it so that such damage can be minimised. Inviting professional to help once a while is not a bad option.
Don't prefer cheap items
Purchasing cheap landscaping supplies can be cost-effective at present but can prove to be highly expensive in the future. In other words, be careful if you avail the supplies at a cheaper rate. If you are paying a cheaper rate, then don't compromise with the quality factor in lieu of the cost. It would be wise to compare the price and then invest in those that provide genuine products.
It would be beneficial to buy landscaping services from an established dealer. Apart from getting quality oriented products, you would get genuine advice and suggestion on handling it and the best that can be reaped out of the materials. Moreover, their staffs install the supplies at your area. Apart from this, they understand your landscaping requirements and suggest you the suitable materials. Consult them and get maximum benefits in return. Check out online sites and research well before determining the budget and investing further in different and needful supplies.
In this article