We will provide you with the easiest solutions for securing and barricading your back door against break-ins.  No matter what type of rear doors you happen to have, sliding, glass, wooden doors, etc., your back door can be secured from intruders both outside and inside with the best methods that we will be discussing in this article.
Solution 1: Get A Security Camera System To Use For Securing Your Back Door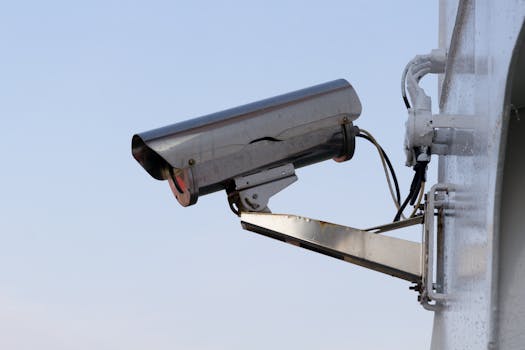 A security camera ranks among the top back door home security methods.  According to statistics, there is a 300% higher chance that houses without a security camera system will get broken into.  Just 17% of houses in the United States have security systems installed.
Around 53% of all house break-ins take place during the day when you are at work or school.  To secure your home's back door, you need to get a backdoor security camera alarm system installed.  No matter what type of backdoor you have, one of the best ways of securing your sliding back, glass, wooden, or PVC doors, are security cameras.  
Back door security cameras are very useful when it comes to securing your back and front doors, as well as your entire home.  A customer who buys a home security camera system stated the following in his review on Amazon:
The camera system paid for itself after I caught a guy trying to burglarize my shed.  According to the police, it was the very best footage that they had ever seen. He was caught, thanks to that, and given a second-degree burglary charge.
Solution 2: Get a Solid-Core Back Door Installed To Protect The Back Door On Your Home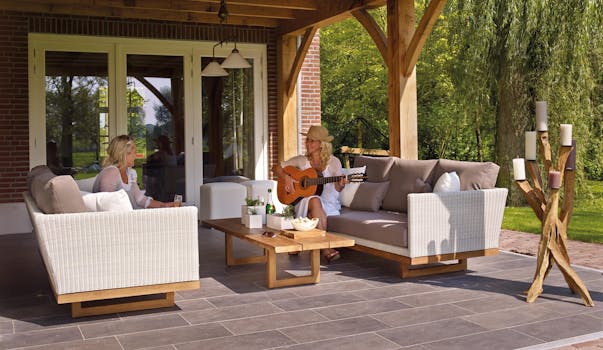 The FBI reports that the most common threat to residents is home break-ins. You should select a solid-core door, to secure the back door of your home.
To select the best back door to use for home security, make sure the back door is made out of one of the following materials: wood, metal, and fiberglass.  Doors made out of those 3 materials are the 3 safest and best exterior house backdoor.
The highest ranked of the three materials are fiberglass doors. This type of door has all of the advantages of wood and metal doors.
Metal doors are often used as house backdoor. This type of door provides durability and strengths and is also an economical option.  
Another good option for protecting your house is wood back door security gates. Just make sure they are strong enough for security.
Solution 3: Get Your Sliding Glass Back Door Secured
An increasing number of individuals are using sliding glass doors as the back doors on their homes. Usually, this type of door is only secured by latches, which is fairly easy to kick in.  So how can your sliding glass door be secured from the outside? Below are 5 helpful tips.
Get a metal back door security bar and grille installed in the center of your sliding door. It will not provide intruders with any leverage points for popping the door off of its track.  Therefore, you can get your back door secured against intruders being pried open.
If there are windows in your back door, make sure to add security bars in order to strengthen the security on your back door window.
A Dowel rod can be used to ensure security on your glass back door.  A dowel rod is a type of cylindrical stick that is used for inserting the track on your sliding glass door.  Even if the latch is unlatched by a thief, the dowel rod will hold it shut so the door can't be opened. It is among the best methods for securing the back door on your house from the inside.
Select strong glass for reinforcing your home's back door security.  To get your home back door secured, you should select strong glass instead of tempered glass for entry backdoor security. Think about using glass that has embedded wire or double-pane glass for glass back door security purposes.   
Make use of backdoor security screens as well as other coverings.  One easy to install, inexpensive, and effective way of covering a sliding glass door is curtains. When curtains are up, intruders will not be able to see the items inside your house, which can make your home an unwelcome target.
Select a double security bolt for your back door. It secures the back door at two security points to the frame and prevents the door from moving.  It is a very effective way of boosting your back and front door security.
Solution 4: Opt For A Decent Deadbolt Lock In Order To Protect Your Back Door Against Intruders
In the UK, using bump keys and the euro profile locks techniques have increased dramatically over the past 5 years.  In order to keep your back door protected in the UK or other areas, it is essential to have a high-quality deadbolt backdoor security lock.  
Remember that the secure deadbolt lock on your home's back door needs to extend at least an inch into the opening of the doorjamb. Since a majority of homes have wooden door jambs, it is very important that you confirm that the deadbolt has a large strike plate and there are at least four screws securing it, which need to be 3 inches long at least, in order to prevent them from easily ripping free.   
Solution 5:  Have Your Back Door Lit UP n Order To Ensure The Security Of Your Home Back Door
A home burglary occurs once every 13 seconds in the U.S. How can you secure your back door against burglaries?  Lighting is one easy way. Burglars like to search homes where no one is there. Having interior lights one is a sign of activity inside of the house.  
Install a night timer in order to get your back door burglar proofed at night.  Use them daily, not only when you are on a vacation or away.  Your lighting routine can help to reduce your risk of break-ins.
In this article