Home organizing and cleaning is often the last thing we want to do. The only problem with this attitude is that the dirtier and messier your home is, the harder it is to muster the necessary energy and willpower to take on your chores.  It is time to put an end to this downward spiral and enjoy your living environment once more. There are some amazing surefire tricks you can add to your tidying routines. You have a chance to make your life easier and your space sparkly clean.
So, here is how to restore it to its former glory.
Start with a clean slate
One of the biggest mistakes when cleaning a home is doing it room by room. This is called zone cleaning and it is painfully slow. So, it would be wise to rethink the revered methods your parents passed on to you. Instead of getting stuck tackling one small spot, you are much better off wiping things down and moving on. Embrace task cleaning: doing one chore around the home and then handling the next one afterward. There is a bit more walking but that is a good thing.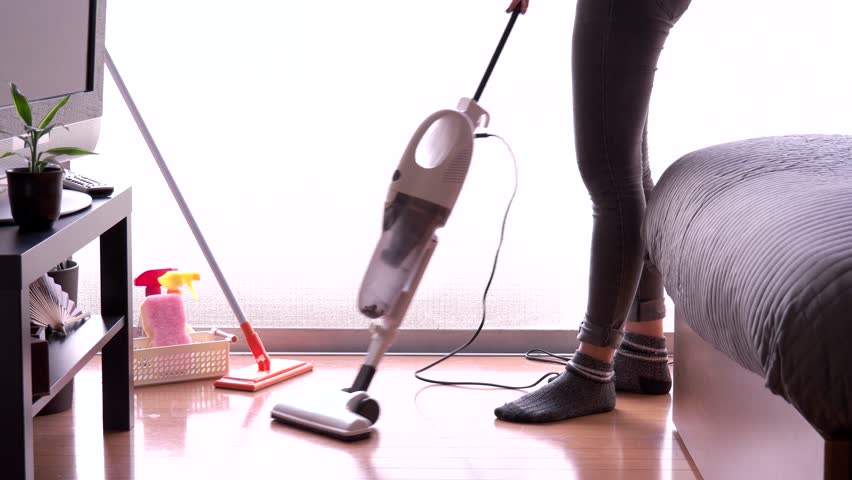 You overall schedule can look like this: dusting, cleaning furniture fabric, cleaning mirrors and glass, cleaning surfaces, cleaning floors, and finally vacuuming. It is a good idea to start at the highest level in the room and work your way down. This way, you will avoid knocking dust down onto areas you already cleaned. If you face something you cannot handle yourself, such as cleaning and sealing of porcelain, use professional services like Shellkote. This will save you a lot of time and headache.

Of course, you should also know which tools to use for cleaning. I would ditch paper towels and window cleaners and use microfiber towels instead. Bear in mind that baking soda can clean basically anything and it should be used instead of harsh chemicals that harm the environment and your health. In combination with water, it will help you deal with any task at hand. Vinegar is another natural alternative you should employ. Note that adding scent to it makes it a more pleasing, and still very effective solution.
Setting order
You might be facing a big organizing ordeal all right, but try to find an effective angle of attack. Break the whole project down into smaller, manageable bits. This will enable you to tame the unruly interior step-by-step, without annoying setbacks. The best way to start organizing is not to stock up on bins and boxes. To set the stage, you first want to get rid of some stuff. Next, start decluttering. Yes, you will have to bid farewell to old and worn out items you may be emotionally connected to. 
Furthermore, get smart with storage. Use cube-style shelves from IKEA to store a variety of items. You can keep them out of the way and still have easy access when you need them. The best thing about these storage pieces is that they can act both as a wall unit and a room divider. Make a decision depending on the layout and size of the room. Also, take every chance to maximize vertical storage and save precious floor space. Floor-to-ceiling shelves are the king in this domain.
For even smaller objects and knick-knacks, you can create decorative displays. For instance, utilize magnets for your makeup and you will have a feature that is both functional and stylish. Note that even tiny storage pieces like adhesive hooks can make a big difference, whether they are used to hide cables or hang towels. Try to repurpose things like magazine files to store cans, hair tools, and plastic wraps. Save space by putting shower caddies under the sink.  Use amazing DIY masonry jars wherever you can.
Roll up your sleeves
Nobody likes house chores. They are hardly fun, but they do not have to become a nightmare. Sooner or later, you have to face the music. So, kick off the endeavor by doing away with clutter and making good use of storage. Declare war on everything that gets on your nerves, obstructs the flow of traffic, or sits there merely collecting dust. Whip it all into shape using quick and simple tips presented above. After everything is done, you can finally sit back, relax, and immerse in your pristine abode like never before.
In this article