Some people have been waiting their whole life to retire so they can enjoy all the things they've been missing out when they were middle aged parents with a full-time job. On the other hand, there are people who are afraid to retire because they haven't created some specific life plans, or set their goals straight. However, it's all about the perspective. You have to think of what brings you peace and serenity, as you are the only creator of your own happiness and tranquility. Here are a few tips on how to turn your retirement days into the best time of your life.

Travel as much as you can
You haven't been saving your whole life for nothing! If you have a spouse who's as adventurous and open-minded as you are, then travelling together is a perfect way to embellish your retirement days. You have all the time in the world to explore different cultures, all the beautiful places, world's best cuisines and make new friends. If you live in a place by the sea, then renting a mountain cottage for a change would be great.

Buy or adopt a pet
Taking into account that your family lives far away and you aren't able to see them often, maybe you should consider buying a dog so you won't feel alone. Your furry little friend would be a great substitute for your grandkids and you'll get to snuggle every day. Even though owning a pet carries daily responsibilities, their companionship is known to lower stress and blood pressure which is good for your well-being.

Pamper yourself because you earned it
If for any reason you decide to move from your own home to enjoy a comfortable retirement living in one of those specialized institutions, then having a supportive family is all you'll need. There are so many advantages to discover and you can create your own life there. Certain people care for your health and everything is perfectly designed for you to indulge in. Plus, your family can come for a visit, so you will have some time to enjoy with your grandkids.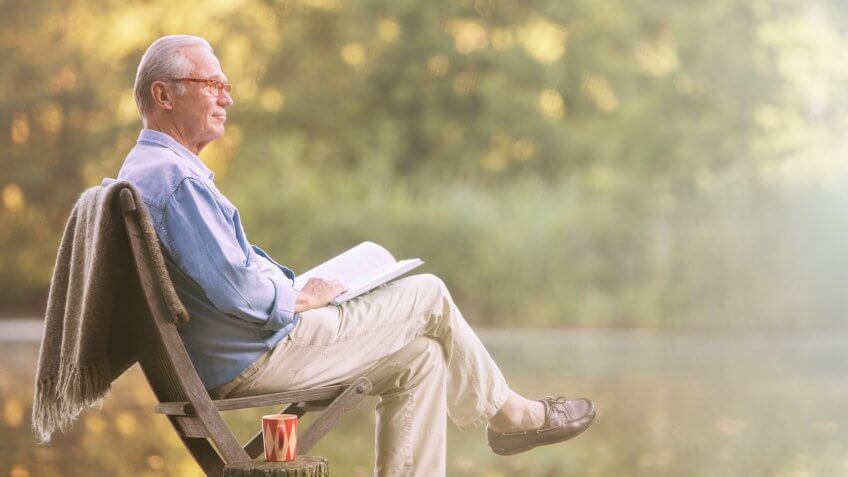 Choose your company wisely
Now that you are at certain age when you don't have to pretend to like something or someone anymore, you can choose who you want to spend your precious time with. People who feed your soul are important, so make sure to keep them close. Avoid the energy suckers and spend some quality time with your grandchildren, if you have them. I'm sure they will be more than thrilled to hear the stories when you were their age, and having a little bonding time can only contribute to your health. Take them to their favorite coffee or bakery shop, go for an afternoon stroll by the beach and enjoy the little things. Spoil your teenage granddaughters with some shopping and you will see how their happiness becomes your own, and what's better than that? Keep your social life active and spend your energy on the right people. And remember, wasted time is way worse than wasted money.

Challenge yourself each day and do what you like
There are people who simply can't accept the fact that they are aging and that they get incapable of doing different things, and that's what makes them push the boundaries and keeps them going. Whether you think you can or can't, either way you are right. It all begins and ends in the mind, and if you haven't figured it out by now, then maybe it's time you alter your mindset. You are as old as you feel and don't let anyone else convince you otherwise. Find hobbies that suit you the most and feel free to do some outdoor activities. Also, if you have always wanted to learn how to play the piano or take painting lessons, it's the right time to learn a new skill.
Listed above is just a roundup of possibilities you could use. After all, it's up to you how you manage your spare time and how you want to spend the rest of your life. Whatever you do, just make sure it makes you happy and contented.
In this article